Place Your Football Bets!
It's game time! Get ready to place your bets, because Delaware football betting is on at Harrington Raceway & Casino. Murphy's Race and Sportsbook features betting for major sports, including professional and college football, so wager on your favorite teams in our modern and upscale atmosphere. We feature big-screen TVs, computerized odds, and a cashier window to place your wagers with our expert staff. If you are new to betting, we will go over some of the basics to familiarize yourself about what is involved with placing wagers. Visit your premier Delaware football betting destination for kickoff!
What is Football Betting?
It is straightforward to bet on your favorite football team. How so? Essentially, there are three components: Selection, Stake, and Odds. First, select a team or a specific outcome you would like to see. Next, choose the stake or amount of money you want to bet. The odds are how close your bet is to the outcome, which determines the fraction of your win or loss. Come see us, and our staff will happily fill you in on additional details at our Delaware football betting location.
What Are the Types of Football Bets?
Point Spreads

Totals

Moneylines

Props

Futures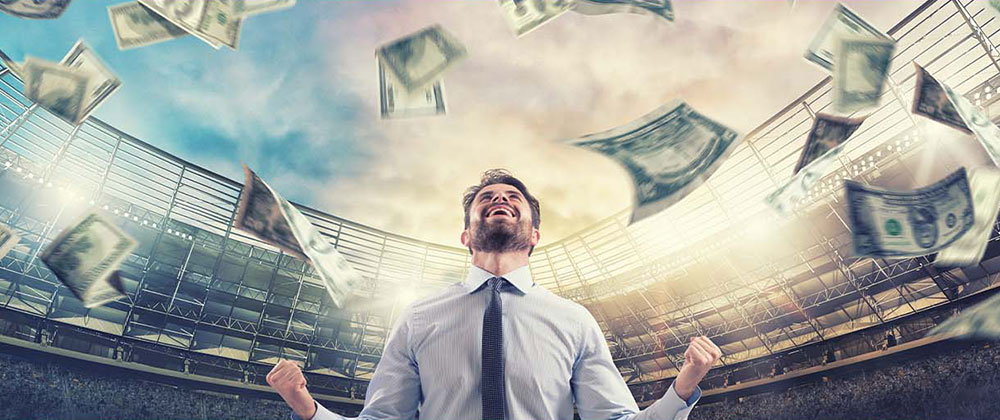 Parlays, Teasers, and Pleasers
You can also bet on multiple games at once, providing the potential for massive payouts. Parlaying combines several wagers into one, which could increase your odds of winning if all are correct. However, just one wrong pick and the whole stake fails. Teasers and pleasers are types of parlays that use modified point spreads or totals. Parlay football betting cards in Delaware are available at Murphy's Race and Sports Book.
Where To Place Your Delaware Football Bets
To reach Murphy's Race and Sportsbook at Harrington Raceway & Casino, head to the second floor of M&T Bank Grandstand. Once you exit the stairs, make a right, and you will arrive at your premier Delaware football betting destination. The wagering area will be just past the bar area to your right. LED signs are positioned above the tellers to indicate which lines are for horse wagers or sports wagers. We also offer two self-service sports wagering machines located to the right of the teller area. Best of luck!
Click here for a how-to-guide on Sports Betting. 
For more information, please visit https://www.delottery.com/Sports-Lottery.