Stop By Onion Jack's
When you're in the mood for good eats met by a quality dining experience and friendly staff, Onion Jack's is the place to be. Located at Harrington Raceway & Casino, our premier restaurant in Harrington, DE, has a delicious option for whatever you're hankering for at the moment. You will find yourself accompanied by a diverse selection of meals, as our Executive Chef Shannon Zabel is ready to serve up breakfast, lunch, and dinner seven days a week, whenever your hunger strikes! Our tempting menu selection is fit to feed a king with delicacies ranging from Certified Angus Beef® New York Strip Steak, Chesapeake Bay Crab Cakes, Jack's one and only housemade IPA, and many other scrumptious choices. Our hours vary during the week with seating availability from 9 a.m. to 10 p.m. Sunday through Thursday and 9 a.m. to 1 a.m. Friday and Saturday to accommodate the weekend crowd. Give your taste buds the dining experience of a lifetime when you visit our restaurant in Harrington, DE, today!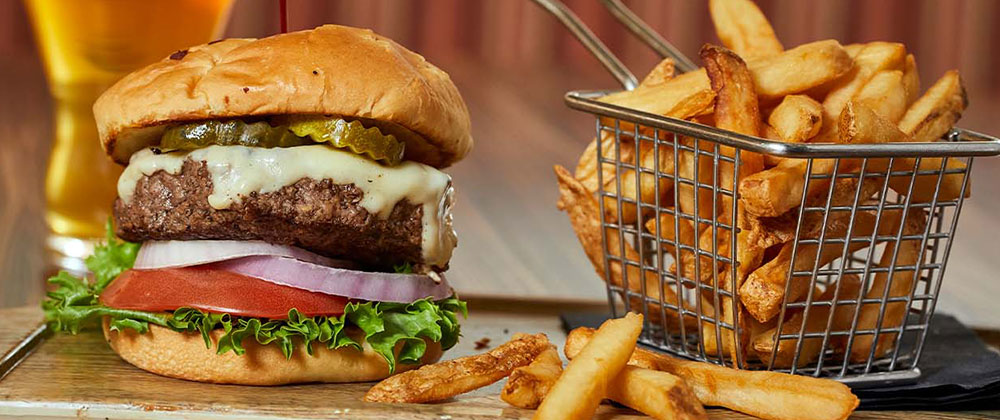 Your Table Awaits
Upon your arrival, our friendly staff will lead you to a comfortable seating area crafted to offer privacy among a room full of great food, great company, and belly-aching laughter. Once you've had a moment to settle in and order from our extensive selection of beverages found at our full bar, a member of our experienced staff will go over our dining specials and answer any questions about our delicious menu options. Our restaurant in Harrington, DE, is proud to provide a diverse menu for all to enjoy with mouthwatering entrees, including a Country Style Breakfast Platter, a Steak Salad, Chicken Tenders, Jack's Classic Burger, and much more! Have a few questions about a specific dish or other offerings? Contact our restaurant in Harrington, DE, we're here to answer all of your questions.
Come Hungry to Jack's
When you make the decision to dine with Onion Jack's, your taste buds will dance in your mouth as you enjoy a selection of warm, freshly cooked meals at one of the best places to eat in Harrington, DE. With that being said, there is no reason to delay your trip to see us at our local Harrington, DE, restaurant! Head on over today to discover delicious food like never before at Onion Jack's, located in the Harrington Raceway & Casino.