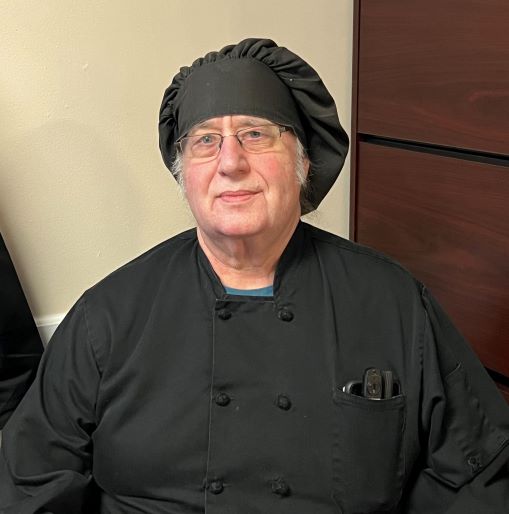 Jeff Bliler
Chef
Murphy's
Chef Bliler started in the restaurant industry when he was 15 years old and is still going strong after nearly five decades.  His first experience in the kitchen he was fortunate to work under an amazing Chef and within 6 years had the opportunity to take over the position.  He spent the next 10 years growing his culinary skill set, before moving around the Delaware Beach restaurant scene.  In 1998 he was able to open his own restaurant, The Ocean Club, and continued on until the relationship with Harrington Raceway & Casino began in 2007.  Being hired in as a Sous Chef of the Buffet, which catered to upwards of 3000 people per day, was challenging and prideful.  He maintained that position until Covid had other plans and relocated him to the world of Murphy's Sports Bar where he currently holds the Chef position.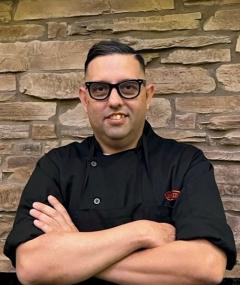 Manuel Gallo-Contera
Executive Chef
Bonz
Manuel Gallo-Contera (Best known as Manny) was born in Oriental Republic of Uruguay, a bordering country with Argentina and Brazil. He is from the capital called Montevideo.
Since he was very young he always knew that he wanted to work in the kitchen. In his 27 years of work performance, he accumulated experience that he acquired in Uruguay, Spain and the United States, where he has lived since 2003.
At the age of 25, he resumed his culinary work in Rehoboth where he had the opportunity to meet chefs and mentors who contributed significantly to his professional development, including Chef Hari Cameron of Restaurant a(MUSE.) and Roberto Di Martino, his mentor.
He currently resides in Georgetown, Delaware and his favorite hobby is spending time with his family.
After four years as Sous Chef at Restaurant BONZ, he is currently very proud to be the next Executive Chef and satisfy the demand of all his clients.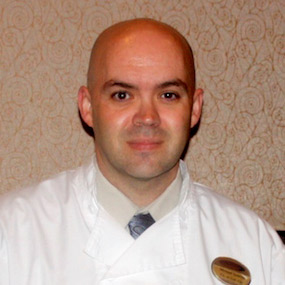 Michael Spence
Director of Culinary Operations
A native of central Delaware, Michael began his career in the hospitality industry at the Delaware beaches.   
Throughout his years in the industry, he has spent time in a variety of positions ranging from dishwasher to General Manager. Prior to coming to Harrington Raceway and Casino, Michael served as the General Manager of the popular Ruddertowne complex in Dewey Beach, DE.
Over the years, Michael has worked with a wide array of talented chefs, caterers, event planners, and management teams.  Always striving to learn and improve his skills, Michael has spent countless hours learning from his peers and mentors while refining his cooking, hospitality and customer service skills. 
 He cites some of his most influential times as those spent working with then industry consultant, Hank Rosenberg, who is presently Harrington Raceway and Casino's COO of Hospitality, as well as Scott Kammerer of Highwater Management and So Del Concepts.
When the chance arose to return close to home and apply his years of knowledge with the talented team at Harrington, he leapt at the opportunity.  From cooking in the casino's various eateries to putting on custom VIP events, Michael strives daily to bring the best experience possible to all guests throughout the casino.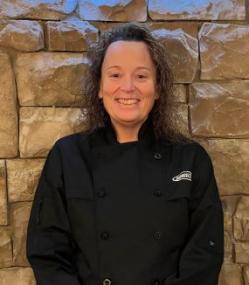 Shannon Zabel
Outlet Chef
Onion Jack's
As a graduate of the Culinary Arts from York Technical Institute, Shannon has spent the last 20 years imparting her culinary skills onto the guests of Harrington Casino. Born and raised in Harrington, she decided to stay close to her backyard, starting out as a Chef in the Buffet before taking on the challenge of becoming the food and beverage purchasing agent.
Now she finds herself back at home in the kitchen as the Chef of the newest edition to the restaurant group; Onion Jacks. Formerly known as the Café, Onion Jack's has quickly taken its place as a Casino favorite specializing in Prime Rib and Crab Cakes along with an array of delectable creations from Shannon's repertoire.