Your Guide To Casino Etiquette
Spice up your weekend routine by taking a walk on the wild side at Harrington Raceway & Casino. Delmarva residents seeking delicious food, live entertainment, and countless opportunities to score extra cash will find our casino is the place to be! We invite new and existing players to join the fun as we cover what to expect your first time at a casino in Delaware, and the excitement that awaits. View our top tips for first-time casino goers below and start planning your trip to stop by Harrington Raceway & Casino today!
Be Mindful of the Age Requirement
Players visiting Harrington Raceway & Casino must be at least 21 years of age and have a valid ID or state driver's license to show at the time of entry.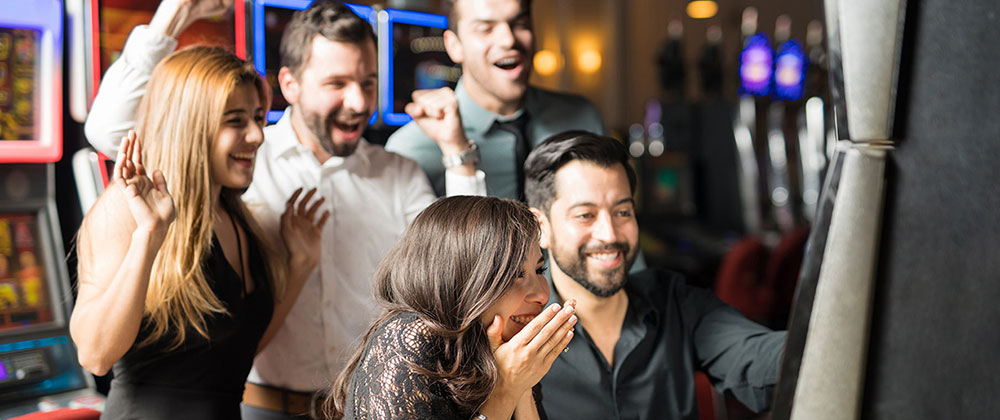 Learn the Casino Rules
Shake your cares aside and enjoy a weekend treating yourself to sound fun. We encourage visitors to make the most of their time at our casino. However, one rule to note is that smoking and electronic cigarettes are prohibited throughout the casino.
Before throwing their hand in the game, players visiting for the first time should view the extensive list of slots, table games, and additional betting opportunities. Check out everything we offer, and read over our guides to casino table games to get some practice in before you play!
Are Food and Drinks Available?
Select from a wide variety of delicious grub while visiting our Delaware casino. View our list of in-house restaurants offering breakfast, lunch, dinner, Pepsi products, and spirits.
Do You Offer Hotel Accommodations?
Extend your trip by booking a reservation with one of our two hotel partners, the Quality Inn & Suites and the Holiday Inn Express. Enjoy discounted room rates, complimentary breakfast, and a weekend hotel to casino shuttle service. Book your reservation today!
Live Your Best Life
Get ready to party when visiting Harrington Raceway & Casino after reading the top tips for your first time at a casino in Delaware!